About Mediate Wisconsin
In early 2007, with the Milwaukee foreclosure crisis looming, Marquette University Law School, in partnership with the United States Department of Housing and Urban Development and the Urban Economic Development Association collaborated on the creation of a task force, gathering members of government, lenders, and consumer representatives.
By fall of 2008, Milwaukee Mayor Tom Barrett launched the Milwaukee Foreclosure Partnership Initiative (MFPI) to strengthen the task force and consolidate its work with a city-led effort to address the foreclosure crisis. Together, they worked to help homeowners retrain their homes, protect their credit and achieve long-term affordability.
Marquette University Law School served as the program administrator until February 2012, after building a self-sufficient staff and referral network and engaged volunteers. At that point, they had facilitated more than 1,500 mediations. Mediate Wisconsin (née Metro Milwaukee Mediation Services) was created as a non-profit organization to manage the foreclosure mediation program as of March 2012. During this time, the Chief Mediator worked with federal bankruptcy court in the Eastern District of Wisconsin to establish a voluntary foreclosure mediation program for residential homeowners in bankruptcy proceedings. This program was later replicated in the Western District of Wisconsin.
Since 2012, Mediate Wisconsin expanded services to support the need for foreclosure mediation by homeowners throughout Wisconsin, with the Wisconsin Foreclosure Mediation Network, and in 2017 added services for tenants and landlords seeking an alternative to eviction in Milwaukee County. Mediate Wisconsin proudly serves Wisconsin residents through our mission of promoting housing stability by affording all parties a civil and respectful means to resolving housing-related disputes.
About Wisconsin Foreclosure Mediation Network
The Wisconsin Foreclosure Mediation Network was a comprehensive statewide response to the foreclosure crisis in Wisconsin in 2012.  Created with support of the Wisconsin Department of Justice through funding from the Countrywide Financial Corporation lawsuit, the WFMN has helped thousands of Wisconsin families.
On average, approximately 50% of all mediated cases resolve the foreclosure action with a loan modification, giving homeowners a fresh start and lenders a performing loan.  When home retention is not a viable option, the programs provide resources and facilitate transitional options so borrowers have a dignified exit and soft landing.  A survey, which included both lender's counsel and homeowners, found that 98% of program participants would recommend the program to others in foreclosure. Although Department of Justice funding ran out in 2015, the program continues to operate with the support of the courts in participating counties, and through fees paid by program participants.
About the Team
About Amy Koltz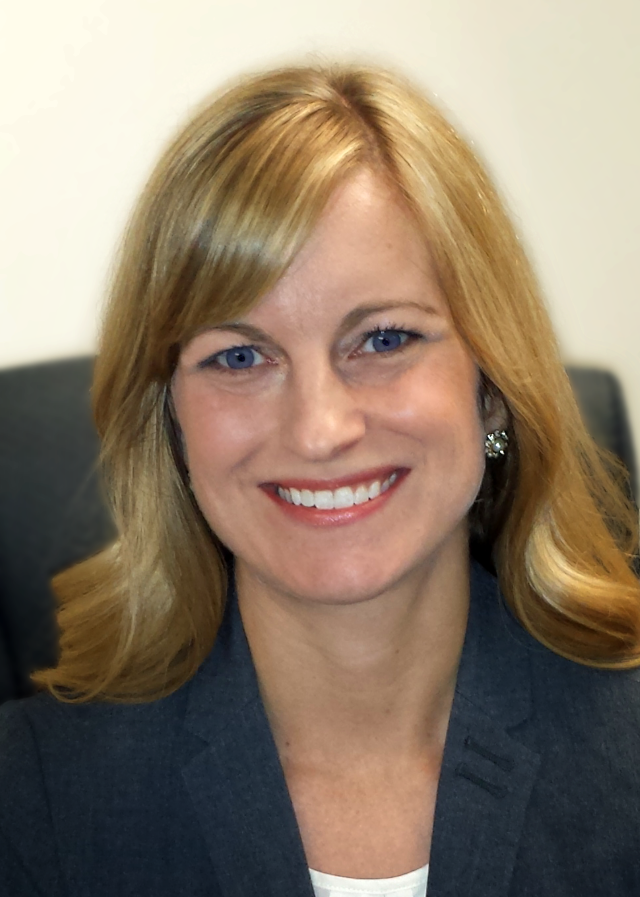 Amy H. Koltz, J.D. is President, Executive Director and Mediator for Metro Milwaukee Mediation Services, Inc. (d/b/a Mediate Wisconsin), a 501(c)(3) non-profit organization.  The non-profit administers housing mediation programs including the Landlord-Tenant Mediation Program, the Metro Milwaukee Foreclosure Mediation Program, and the Wisconsin Foreclosure Mediation Network.
Koltz is an Adjunct Professor at Marquette University Law School teaching workshops on Client Interviewing and Counseling, Mediation Advocacy, and Negotiation.  She is a Roster Mediator for the Mortgage Modification Mediation Program through the Eastern and Western District of Wisconsin Bankruptcy Courts.  Koltz is a Past-Chairperson of the Wisconsin State Bar's Dispute Resolution Section Board, and continues to serve on the Board chairing the Mediation Week Committee.
Koltz earned a B.A. from the College of William and Mary and a J.D. from Marquette University Law School.  She also holds a Graduate Certificate in Dispute Resolution from Marquette University.
Outside of work you can find her supporting her daughters in their academic, athletic and musical endeavors, enjoying time outdoors hiking and fly fishing with her husband, and traveling with family and friends.
About Joanne Lipo Zovic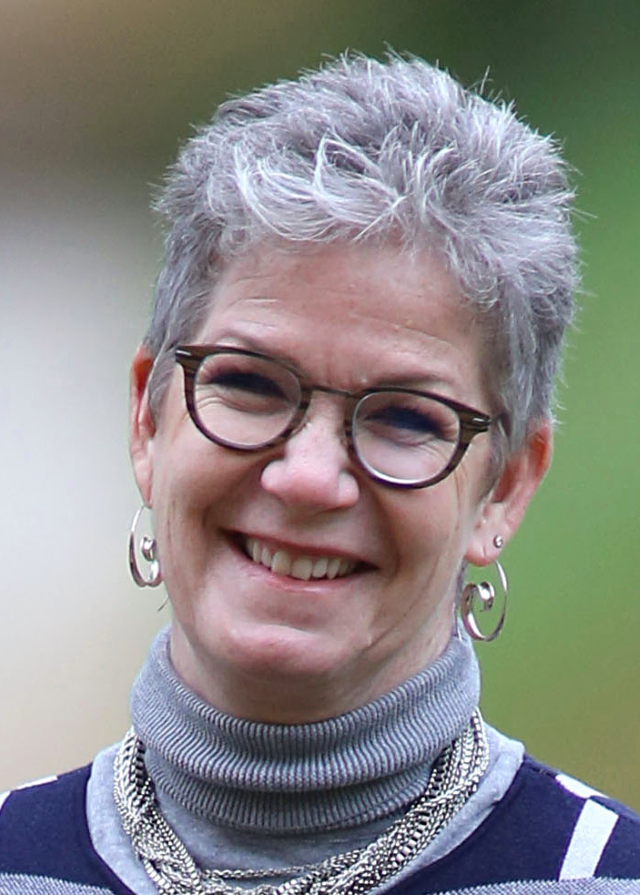 Joanne grew up in Greendale, attending St. Mary's Academy before getting her BA from Marquette University, her MBA from Keller Graduate School of Management and her JD from Marquette University Law School.
In 2000, Joanne joined the adjunct faculty at Marquette University Law School, serving as a faculty person for the Small Claims Mediation Clinic and teaching Negotiations. Working directly in Court providing mediation services, Joanne saw just how valuable the mediation process can be in productively resolving disputes.
In 2016, Joanne and Amy piloted an Eviction Mediation program in Milwaukee County's Small Claims Court and have built the program to provide both pre-filing mediation as well as court-connected mediation with the goal of lessening preventable evictions. Through her work at Mediate Milwaukee, Joanne believes that community members are empowered to have a voice in the process of finding dignified solutions for the problems that greatly impact their lives.
When Joanne isn't working with Mediate Wisconsin, she teaches in the Masters of Sustainable Peacebuilding Program at UW-Milwaukee and is a practicing attorney. Outside of work, you can find her cooking, gardening, practicing yoga and spending time with her family and friends.
About Mellissa Rodiez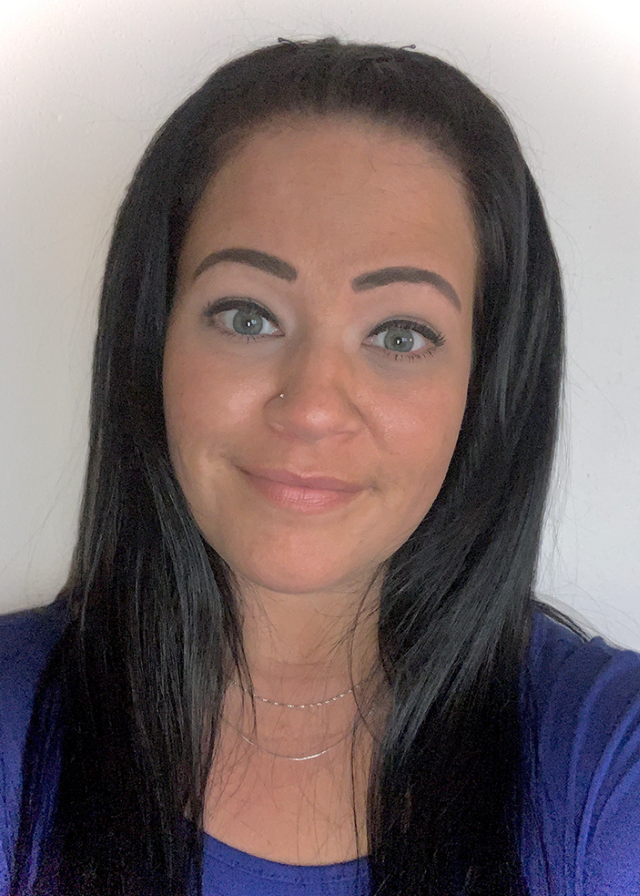 Mellissa Rodiez is from the Milwaukee area. In 2010, she started her legal assistant career at a local law office. In 2015, Mellissa started working at a law firm that participated in the Foreclosure Mediation program, working closely with Amy Koltz. When Mellissa's position changed, she saw an opportunity to segue to work with Amy at Mediate Wisconsin. In May of 2017, Mellissa joined the Mediate Wisconsin team as the Mediation Coordinator.
Mellissa's experience working on both sides of mediation has given her unmatched insight on the mediation process and just how valuable it can be. Mellissa appreciates being able to use her work as a way to help others. Serving as a liaison between lenders and homeowners, Mellissa is able to share resources to reduce the stress people experience as they go through the Foreclosure process. When Mellissa isn't in the Mediate Wisconsin offices, she's spending time outdoors, traveling and exploring the city.
About Kelsey Reid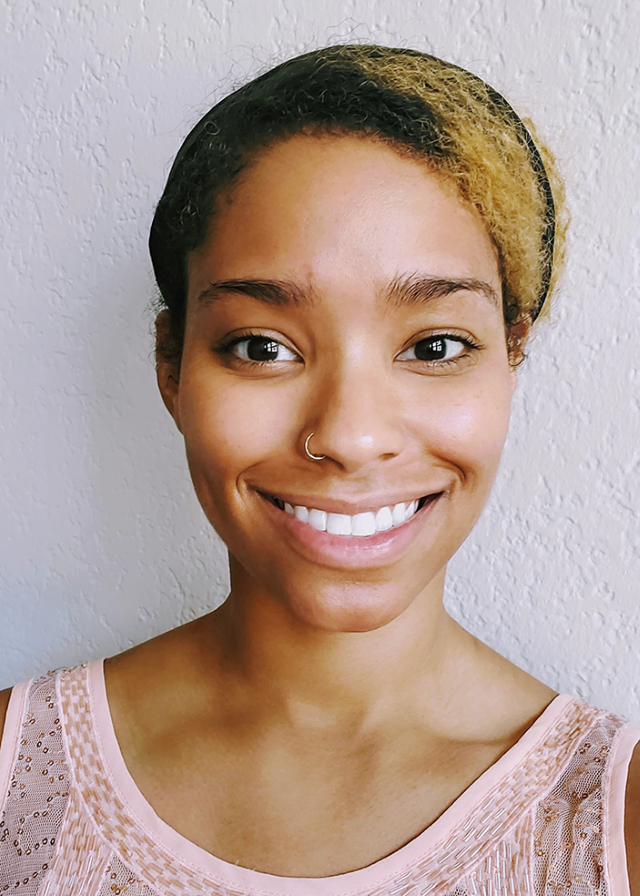 Kelsey Reid attended the University of Iowa in Iowa City, earning her B.A. in French with two minors in Arabic and International Studies. After graduation, she moved back to her home to Wiscinson and eventually earned her certificate in Mediation and Negotiation from the UW-Milwaukee graduate school program. As a part of her thesis project, Kelsey interviewed Amy Koltz about her work as a mediator after receiving a referral from the convenor of a mediation conference. After graduation, Kelsey gradually transitioned into working for Mediate Wisconsin, and now serves as the Outreach Coordinator.
Kelsey believes that communicating effectively in our communities and in society can be challenging and is not done often enough. Through the work at Mediate Wisconsin, Kelsey not only helps tenants and landlords find satisfactory solutions, she puts them on a better track for future communication. When Kelsey is outside of the Mediate Wisconsin offices, you can find her hiking, traveling, painting or enjoying classic cinema.
Board of Directors
The Board of Directors for Metro Milwaukee Mediation Services, Inc oversees operations of Mediate Wisconsin.
John Crandall
John is the Director and Senior Manager, U. S. Loan Administration and Loan Servicing at BMO Harris Bank. John serves as Board Chairperson of Metro Milwaukee Mediation Services, Inc.
Christopher Shattuck
Christopher earned his Master of Business Administration (M.B.A.), with an emphasis in Project Management from the University of Wisconsin-Oshkosh and is the Law Practice Assistance Manager at the State Bar of Wisconsin. Christopher serves as Board Vice-Chairperson of Metro Milwaukee Mediation Services, Inc.
Scott Jurk
Scott is an Attorney and Mediator at Facilitative Mediation Solutions in Franksville, Wisconsin. Scott is a roster mediator and serves as the Board Secretary/Treasurer and Corporation Vice-President of Metro Milwaukee Mediation Services, Inc.
Kristi Luzar
Kristi is the Executive Director for the Urban Economic Development Association (UEDA), where she has served for over 13 years. She serves as the Corporation Secretary/Treasurer of Metro Milwaukee Mediation Services, Inc.
Thomas Frenn
Thomas Frenn is an Attorney at Frenn Law and is a Business Advisor in the Greater Milwaukee Area. Thomas also serves on the Board of Directors of Metro Milwaukee Mediation Services, Inc.
Elizabeth Hammer
Elizabeth Hammer is a Community Developer for the Havenwoods Economic Development Corporations, where she has served for over 17 years. Elizabeth also serves on the Board of Directors of Metro Milwaukee Mediation Services, Inc.
Daniel Idzikowski
Daniel Idzikowski is the Program & Policy Coordinator - Milwaukee County Department of Aging where he leads the Department on Aging's advocacy efforts and fosters the engagement of older adults in public policy. Daniel also serves on the Board of Directors of Metro Milwaukee Mediation Services, Inc.
Jamaal Smith
Jamaal Smith is the Violence Prevention Manager at the City of Milwaukee's Office of Violence Prevention focusing on increasing racial justice efforts through collaborative partnerships and strategic planning and implementation. Jamaal also serves on the Board of Directors of Metro Milwaukee Mediation Services, Inc.
Irma Yepez-Klassen
Irma Yepez-Klassen is the Program Officer at the Zilber Family Foundation, an organization dedicated to enhancing the well-being of individuals, families and neighborhoods of Milwaukee.  Irma also serves on the Board of Directors of Metro Milwaukee Mediation Services, Inc.
FAQ
If your home is in foreclosure, chances are it has been hard to talk directly with your lender about ways to get things back on track. You are probably wondering what type of options might be available. You may have experienced difficulty understanding and dealing with all the paperwork involved in seeking assistance from your lender.
Mediation is a process where a neutral person, a mediator, guides the exchange of information between you and your lender, and then oversees an in-person meeting with your lender to see if there is an option to resolve your situation. Mediation is confidential, but we do keep the Court informed about the general progress of your case. If you do come to an agreement with your lender, formal papers are written up and delivered to you so you can review all the details.
Many people mix up "mediation" with "modification." "Mediation" is the process of communicating with the help of a 3rd party who is completely neutral. A "modification" is a change to your loan terms, like lowering the interest rate or the payment amount. Many homeowners seek a modification of their loan by using the mediation program. Mediated outcomes are only those available through the mortgage servicer's loan modification program.
Wisconsin Attorney General J.B. Van Hollen, your local courts and your local clerk of circuit courts have worked together to launch The Wisconsin Foreclosure Mediation Network. A non-profit corporation was set up to bring mediation services to your county. Counties are grouped into regions, and each region has an administrator. For example, in the Fox Valley area, the Administrator is the Winnebago Conflict Resolution Center, Inc. You can

find the name of your administrator by clicking here.

The administrator is your contact person.
There is no cost to request mediation or to work with a housing counselor. You and your lender must each pay a one-time fee before the case can be scheduled for a mediation session.  Fees vary by county, so please see the Mediation Request Form or other forms specific to your county.
While everyone is always strongly encouraged to consult with an attorney, you are not required to be represented by an attorney. You may contact the statewide Lawyer Referral and Information Service at (800) 362-9082 to obtain the names of attorneys who may be able to assist you. If you are working with a lawyer, please notify the Program Administrator of their name and contact information, because we cannot hold a mediation session in their absence without their permission.
The Network maintains a statewide roster of mediators. They have been specifically recruited, trained and mentored to do this work. Many are attorneys, some come to us with significant mediation experience, and some have backgrounds in the real estate or banking industry. What they all have in common, though, is that each mediator also completed a specialized training in foreclosure law, mortgage assistance programs and mediation skills. Many mediators volunteer their time.
Mediators do not decide the outcome. Mediators do not give legal advice to either party nor do they pass judgment on anyone. They are neutral and have special training to help the parties communicate and keep things on track towards a resolution. The mediator makes sure that everyone has an opportunity to be heard and to gain a more clear understanding of the situation. Hopefully, then the parties can agree to an outcome that is better than foreclosure.
The Programs in the Network serve people who are in foreclosure. The foreclosure must be on your first or second mortgage covering a one-to-four family property. You need not live in the property, but you may not own more than four other rental properties. Vacation properties or "seasonal homes" are not eligible, nor are homes covered by a bankruptcy "stay".
There are three initial steps. To start, click here to be redirected to the Form Request page, and enter your zip code to find the appropriate form for your area.
You should have also received a copy on colored paper attached to the initial papers delivered to your home. Then, send your request form to the program administrator within 30 days of receiving the summons. If that date has passed, you can still make a request, as mediation might still be a possibility.
Several days after you send your Mediation Request Form, you will receive a letter giving you the name of a housing counseling agency. Your second step is to contact your housing counselor to set up a meeting. This meeting is very important and there is no charge. The counselor will work with you to create a complete loan modification application and send it to the Mediation Program Administrator. Your third step is to pay the mediation program fee by check, money order or credit card payment (where available).
After you have completed all three mediation request steps, the Program Administrator will notify your lender to request their participation, seeking a response within 10 business days. Your Lender's non-refundable mediation fee is due at the time of their consent to participate. If they decline to participate in mediation, you will receive a refund of a portion of the fee as indicated on the Foreclosure Mediation Process Description for your county.
Yes. In order to increase the chance of success at mediation, you are matched with a housing counselor in your area. Housing counselors are specially trained and certified to go over financial information with you, and to discuss programs that may be available to avoid foreclosure. In most instances, if you do not take this step, the mediation cannot proceed.
Every case is somewhat different, because it depends how long it takes you to gather all of the documents needed for your loan modification application. We usually schedule your first mediation session to take place about 45 days after your lender agrees to join in. After that, it depends on how long the lender needs to do the work on their end. The lenders typically state that they can be prepared to talk about options within 30-45 days from the time they have all the information they need. Typically, mediations involve one or two more sessions, which usually take place by teleconference. In some instances, mediation concludes in three weeks. In more complicated situations, it can take six months. We ask everyone to be patient with the process.
The mediation process sets deadlines for both the lender and homeowner in order to prevent mediation cases from stalling. The lender needs to review the documents and identify any missing items within five business days. If we ask you to submit additional items or corrected items, you need to have it to us within 10 days. It is likely that your mediation case will be closed if you do not respond.
Typically, all borrowers must come to the mediation session; for example, if a husband and wife signed the mortgage, then both will have to come to the mediation. However, if a married couple signed the mortgage and later divorce, the person who was awarded the home may be able to participate without their ex-spouse.
Yes. All discussions in the mediation are confidential. Wisconsin has laws that do not allow anything said during the mediation to be used as evidence in court. All mediation participants sign an agreement at the beginning of the mediation session promising to keep mediation communications confidential.
The rules of the mediation program do not prevent your lender from moving forward with the foreclosure lawsuit. That means you are required to comply with all deadlines set by the court, including the time to answer the Complaint. Please read the Summons and Complaint carefully and make sure you understand your rights and the time period for filing an Answer or Responsive Pleading. If you do not file an Answer or Responsive Pleading, the court may grant judgment against you and you may lose your right to object to anything that you disagree with in the Complaint.
In Wisconsin foreclosure is a lengthy process. As long as you are residing in the property, you are afforded at least six months to try to work out a solution or prepare for your next living arrangements. Click here to view a foreclosure timeline.